Instructors
Octael Nieto
Octael grew up surrounded by the beat of Salsa which was played at home very often. His interest to actually dance was not explored until his late teenage years while visiting salsa clubs in Mexico City. Octael has taken part on many international workshops with top professional instructors. He found himself acquiring natural rhythm to Salsa On Line. Today Octael's virtue to this style keeps all customers focused on timing while ensuring all dancers flow across the floor smoothly.
Shelley Hall
Shelley was invited by a friend to our Salsa lesson over 9 years ago.  Her passion and determination lead her to quickly be part of the team. A great support over many years who has shown consistent commitment and has helped the team to grow stronger.  Her energetic style keeps customers with a smile at all times. For Shelley it all starts with having fun which leads you to fall in love with the rhythm and became a great dancer.
Alan Lee
After he discovered Salsa passing a famous night club in London over 15 years ago, Alan was immediately hooked and started dancing in all the local clubs. He has had numerous influences over the years including attending salsa weekenders. Although enjoying free dance, he recently became 'Rueda' master of the team, accompanied by his lesson plan he suddenly found himself leading the session and spreading the fun of the 'Cuban Wheel' to many today.
Who are Eddy & Goyo?
Instructor and DJ Goyo was born in Barranquilla, Colombia. He lived 10 years in New York before joining his teenage sweetheart, Eddy, as her husband in England. With his charming personality and loyalty, Goyo has embraced Colchester as his hometown. AS a DJ, Goyo is passionate about passing on original salsa rhythms that have influenced what dancing means today and ensures that your experience on the dance floor is authentic. He is inspired by Willie Colon, Tito Puente, Eddie Palmeri, Hector Lavoe, Fania all Stars, Grupo Niche, and many many more. 'Salsa Ambassador Latino DJ Goyo' makes sure all dancers are captivated by original salsa rhythms, and with him as your instructor you will have a unique experience, being swung by his rhythmical style of dancing, with which he encourages all participants to add personality to their moves with every step they take.
Those of you who know Eddy will agree she is a woman with a presence on the dance floor and an inspiration to many. Also born in Barranquilla and with now 10 years in the world of dancing, Eddy still stands by her motto, "You can only learn it if you enjoy it". With her can-do attitude, she has attracted a variety of audiences never believed to have been seen on the dance floor. Eddy focuses on technique while ensuring you are having fun with the moves. Eddy and Goyo bring you their love as a married couple reflected on their love for salsa and, most importantly, their mission to spread the rhythm to you all.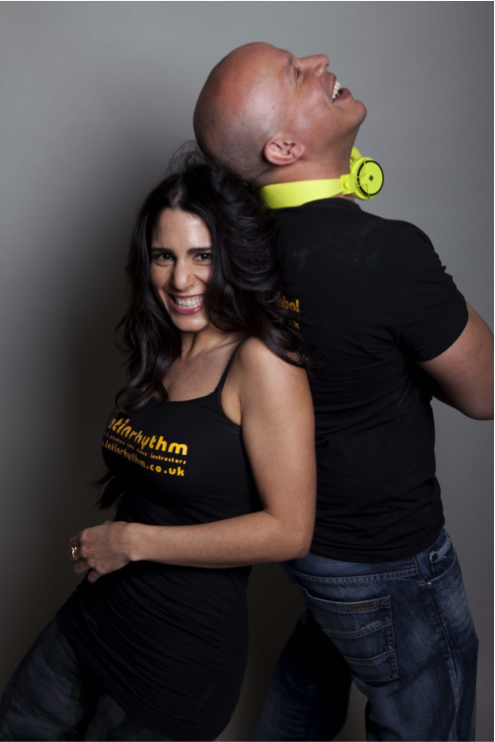 "When you dance, your purpose is not to get to a certain place on the floor. It's to enjoy each step along the way"